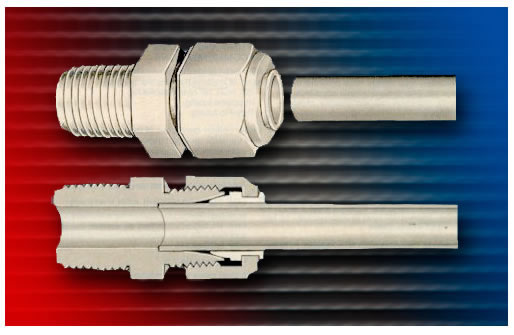 All thermoplastic fittings provide maximum chemical resistance and reliability
SIZE RANGE:
Tube 1/4" to 1/2" O.D.
Pipe Thread 1/8" to 1/2" NPTF

MAXIMUM WORKING PRESSURE:
250psi - See Plastic Tubing Pressure Rating Data for Further Limitations.

MATERIALS:
Molded Nylon Bodies and Nuts. Acetal Copolymer Sleeves (Celcon®).

COMPATIBLE TUBING:
NYLO-SEAL fittings can be used to couple to most types of thermoplastic tubing.